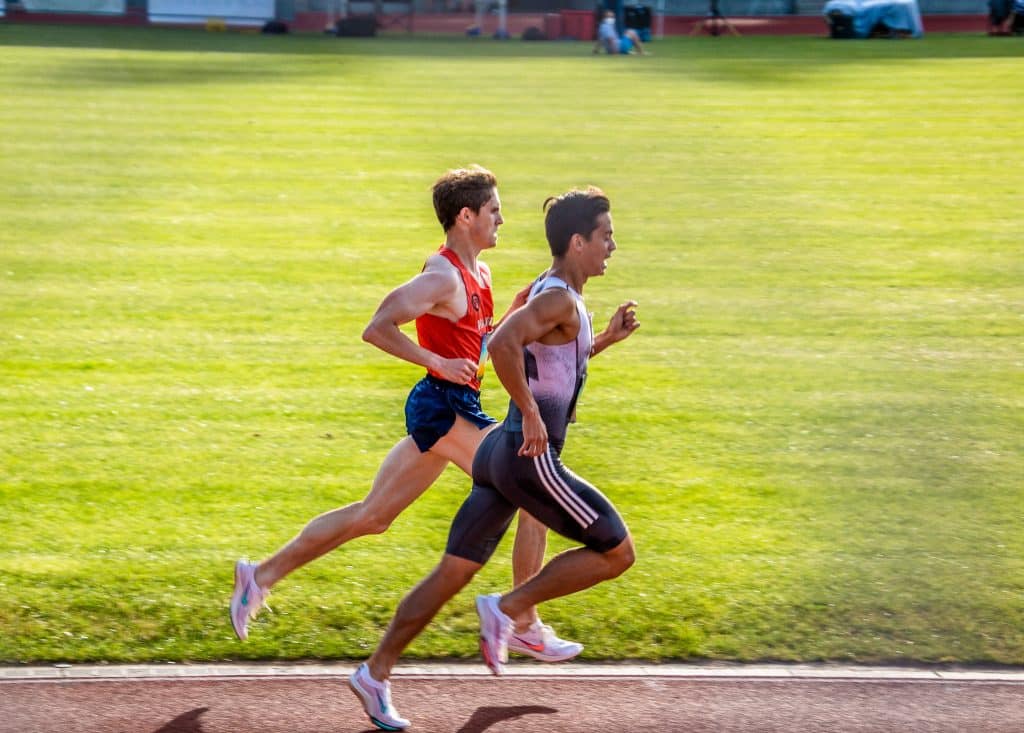 Ron Loewen is a competitive athlete and coach based out of Langley, British Columbia. He founded Gritty Run Club, "running for the community" and manages his private athletes on V.O2. In 2021, Ron was one of the highest mileage athletes on our platform so we connected to gain insights into his training.
With all this training, how do you manage to stay healthy?
Honestly, it is a combination of a few things:
1) Durability and high work capacity from a young age: I grew up playing competitive basketball training 2-3 times per day. Looking back now I realize I had a lot of exposure to multi-directional movements on the court, heavy weight-bearing exercises in the gym, and a high work capacity from scrimmaging in the evenings for 2-3 hours each day. When you're used to training for 4-6 hours per day, a 10 mile-5 mile double is enjoyable.
2) Finding your limits and gradually increasing training load: When I first committed to taking running seriously, I started out at 50-65km per week (30-40 miles). I'd feel great all the time. No fatigue, no injuries, nothing. One summer I decided to increase the mileage from 80km to 110-120km per week. To my surprise, I was fine. I started to figure out that my capacity to handle training loads were higher than I thought. From those 120km weeks, I progressively increased volume over a period of six years reaching as high as 240km per week.
3) Addressing muscular imbalances and checking your ego at the door: As a certified personal trainer with a specialization in biomechanics, I'm obsessively interested in optimizing my own running patterns, economy of movement, and staying injury free. I have found that smaller blocks of pre-hab work, drills, run specific strength and mobility spread throughout the week (5-6 small sessions) are manageable for me compared to two or three big blocks of work. Also, if you miss one out of six sessions in the week it is not as bad as missing one out of three. One thing my coach tells me at the beginning of a cycle is "check your ego at the door. Run YOUR paces, not anyone else's". Training with a group has tremendous benefits, but it also comes with the temptation to prove yourself and race workouts. Don't.
4) Out recover your training load: A game changer for me was reading "Peak Performance" by Matt Fitzgerald. He stresses the importance of recovery protocols and sleep. My partner Sarah Inglis and I committed to getting more sleep in 2018. After a training cycle of getting 8-10 hours of sleep each night she broke the Canadian Soil Record in the 5km at the St. Pat's 5k race in Vancouver, Canada in a time of 15:28. A year later I dropped my 10k time from 33:40 to 31:33. Out recover your training load!
5) Train smarter, not harder: Smart programming is important. Being knowledgeable of personal work load limits, and physical, hormonal, mental, and neural recovery curves are a huge component of, not only staying healthy, but improving fitness. Fortunately, I have a coach who is well versed in all these areas and programs accordingly.
Can you single out a specific injury-prevention technique that has helped you build your volume? 
I would say a tremendous amount of sleep.
What was your highest mileage week during 2021? Do you remember any details of the week? 
273km (170 miles) It all started with the pandemic. I was in the middle of transitioning my personal training business model from in-person to online. I came up with a fun team challenge called "Out Run Ron" where teams of 2-4 runners attempted to beat my mileage for the month of January for a $300 cash prize. We ended up with 9 teams! In the first few days of the challenge, I noticed some crazy guy (Randy) matching my daily mileage. He was in a team of 3. I needed to up the mileage game. I started running triples (3 runs per day) usually running 8 miles, 10 miles, 5 miles for maybe 10-11 days. The first week resulted in a total of 273km run. I would lose the challenge in the end.
Did the V.O2 app provide benefit to being able to stack such big mileage weeks? 
Yes. I find the calendar quite useful because it helps me see the big picture week to week.
Who is your coach?
Mark Bomba – Head Coach at Queens University. Kingston, Ontario.
What is your handle on Instagram (if applicable)?
What's next big race for you?
Vancouver Sun Run 10k (April 17th)