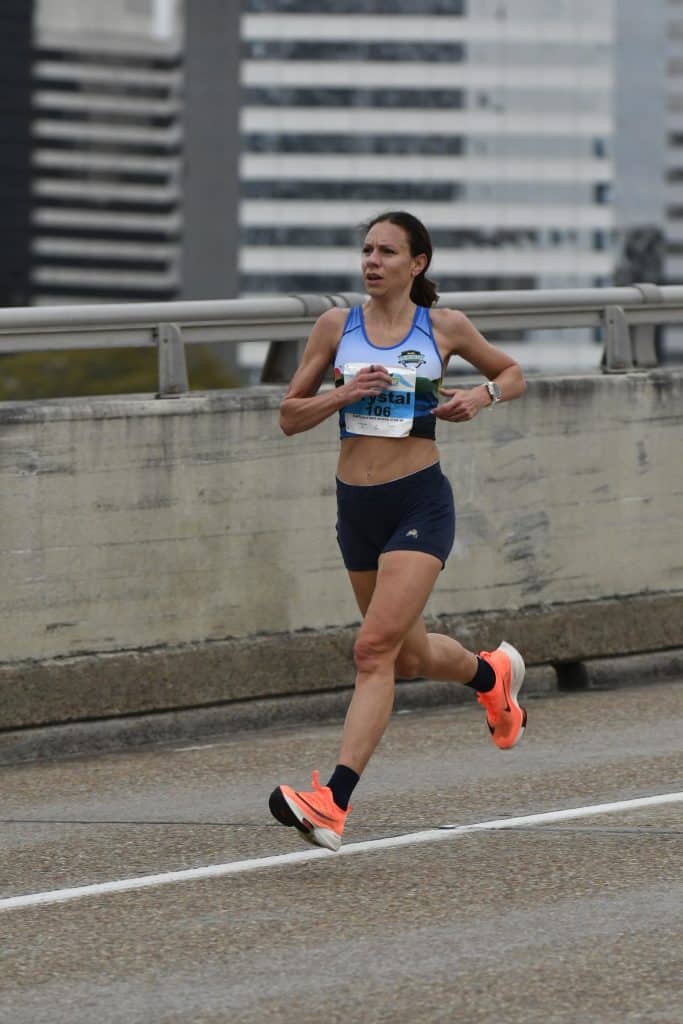 In a continuing series, we are publishing interviews to gain insights from some of the top performers within the V.O2 community.
Crystal Harris lives and trains in Edwardsville, Illinois. Her top performance in 2021 came at the Indianapolis Monumental Marathon where she ran 2:41:07.
What does a typical training week look like for you?
CH: 7-9 runs per week with two Quality Session days. Average mileage is between 75 and 85 when in full training.
Do you recall where your top performance came from? Can you talk to us about the experience?
CH: Indianapolis Monumental Marathon (2:41:07 at 43 years old). This was the first marathon where I've run a negative split (1:21:05, 1:20:02). I had a few rough weeks during the training block, but started to gain momentum as the race approached and felt great during the race. My first mile was my slowest at 6:17 pace.
What was your most memorable workout of 2021?
CH: 4 x 3 miles with 1 mile jog recovery about 3 weeks out from the marathon.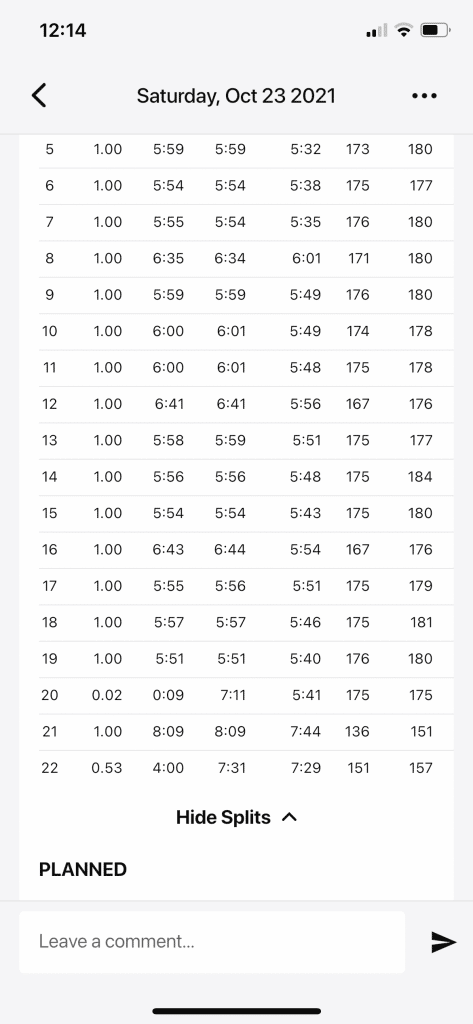 Did the V.O2 app provide benefit to your training and racing? If so, how?
CH: Absolutely. The V.O2 app allows my coach to see the workouts in real time and make adjustments as needed. I had a few weeks where I struggled and my coach was able to look at the data and make the necessary changes so that I could start having success again. As things started to click, we were then able to use the app and my previous workouts to determine a goal time for the marathon. Using the V.O2 app gives me confidence in running various workouts and races at certain paces because the numbers don't typically lie. If I can hit workouts at a certain pace using the VDOT system, then I should be able to run close to the race predicted time for that VDOT level.
Who is your coach?
CH: James McKirdy with McKirdy Trained.
What's next for you?
CH: I'm coming off an injury, but hopefully a half in late April and Grandma's Marathon in June.