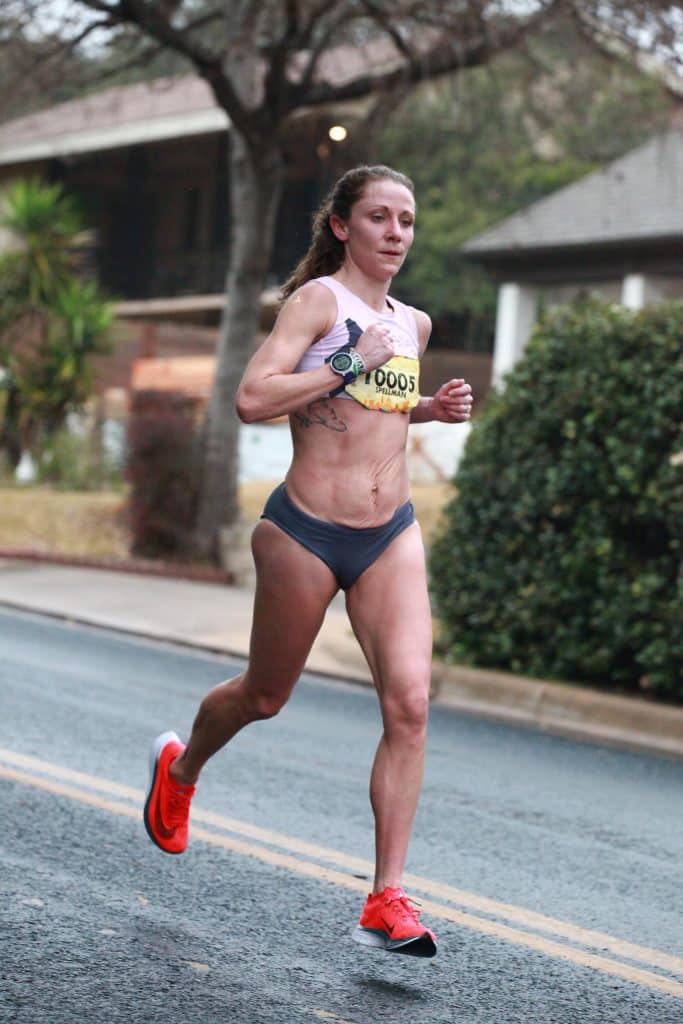 In a continuing series, we are publishing interviews to gain insights from some of the top performers within the V.O2 community.
We chatted with Becki Spellman who logged one of the highest VDOT performances of 2021 (60.4) with a 1:17:41 at the Detroit Half Marathon.
Let's start with some background info. Where do you live and train?
BS: I live and train in Columbus OH. I am 38 and a mom of twins. I am a four-time Olympic Trials Qualifier in the Marathon, and shooting for number 5.
What does a typical training week look like for you?
BS: This past year it has been about 60-70 miles a week, with a speed-ish session and a tempo in there.
Do you recall where your top performance came from? Can you talk to us about the experience?
BS: I ran 1:17:41 for the half marathon in Detroit. It was one of the most fun races to date. I knew going in I could break 1:18 if things went well, and I was able to stay calm and execute the plan. There was a little icing on the cake in the last few miles knowing I would get to see my brother and sister in-law at some point and when I finished!
What was your most memorable workout of 2021?
BS: I suppose broken tempos. I did them multiple times, running up a one mile hill at half marathon effort, rest for 30-60 seconds and then run down at the same effort (obviously much faster pace). I would repeat this for 6-8 miles.
Did the V.O2 app provide benefit to your training and racing? If so, how?
BS: It is nice to have it all in one place!
Who is your coach?
BS: I am! I coach a number of athletes, myself included!
What's next for you?
BS: I'm shooting for the Eugene Half Marathon in May and then the Grandmas Marathon in June.