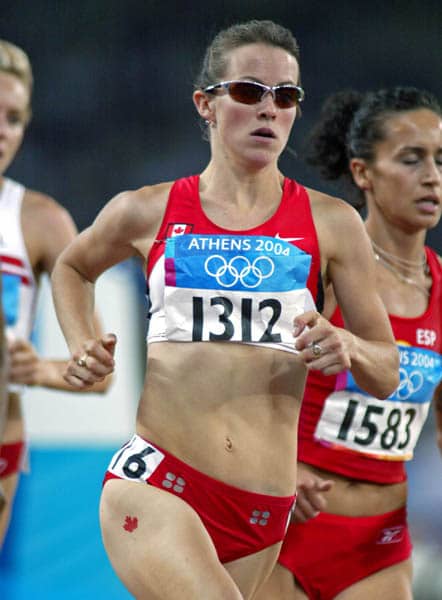 1500m/Mile Training Plan
Follow 12-weeks of 1500M/Mile training designed by Olympic middle distance runner Malindi Elmore. All of Malindi's workouts are customized based on your running profile/background.
Malindi's 1500m Plan

Level
MPW

"My longtime coach used to say, 'sometimes doing your best is not enough. Sometimes you must do what is required'. So sign-up today and get started with the training required to achieve your goals!" – Malindi

Geared towards more experienced runners in the 1500m/mile looking to improve their times
min. of 30mpw
12 week plan

$55

Buy
Biography
Malindi Elmore (born March 13, 1980 in Kelowna, British Columbia) is a Canadian track and field athlete specializing in the middle-distance events. She represented her country at the 2004 Summer Olympics in Athens, Greece. [Wikipedia]
Throughout her running career she has competed at top championship events including the Olympic Games, World Cross Country Championships, Pan American Games, Commonwealth Games, Canadian Championships and the NCAA Championships. She is a 6-time National Champion and the Stanford record-holder in the 800m and 1500m.
Athletic Accomplishments
2004 Olympian in the 1500M
Bronze Medalist Pan American Games
Canadian Championship Record Holder in 1500M
15-time Canadian National medalist
800M – 2:02
1500M – 4:02
5K – 15:12