On The V-DOT
NY Flyers' Club President Chris Brennan smashed his 10k PR by 1-minute this past weekend at the Healthy Kidney in Central Park. Better yet, he ran exactly what VDOT projected to the second!
Chris is currently training for the Brooklyn Half Marathon at a 53.8 VDOT. That puts him at a 38:47 10k which is exactly what he ran.  [Full Results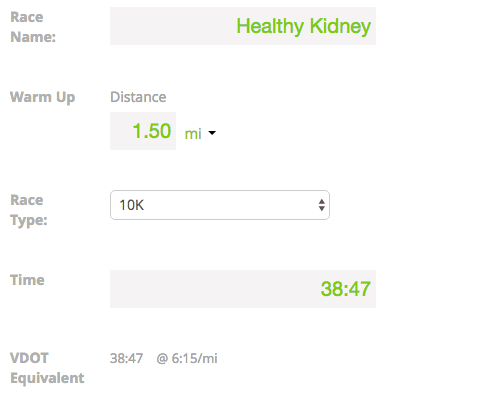 ]
Incredible Progress
When Chris first started using VDOT O2 back in 2014 his VDOT score was around 41-42. He continued to improve and finished the NYC Marathon in 3:31:45. A few years later he's averaging close to a 54 VDOT in all of his races, notably, setting a new PR at the Berlin Marathon this past fall in 3:00:44.
Congrats, Chris and thanks for using our app to help manage your training!